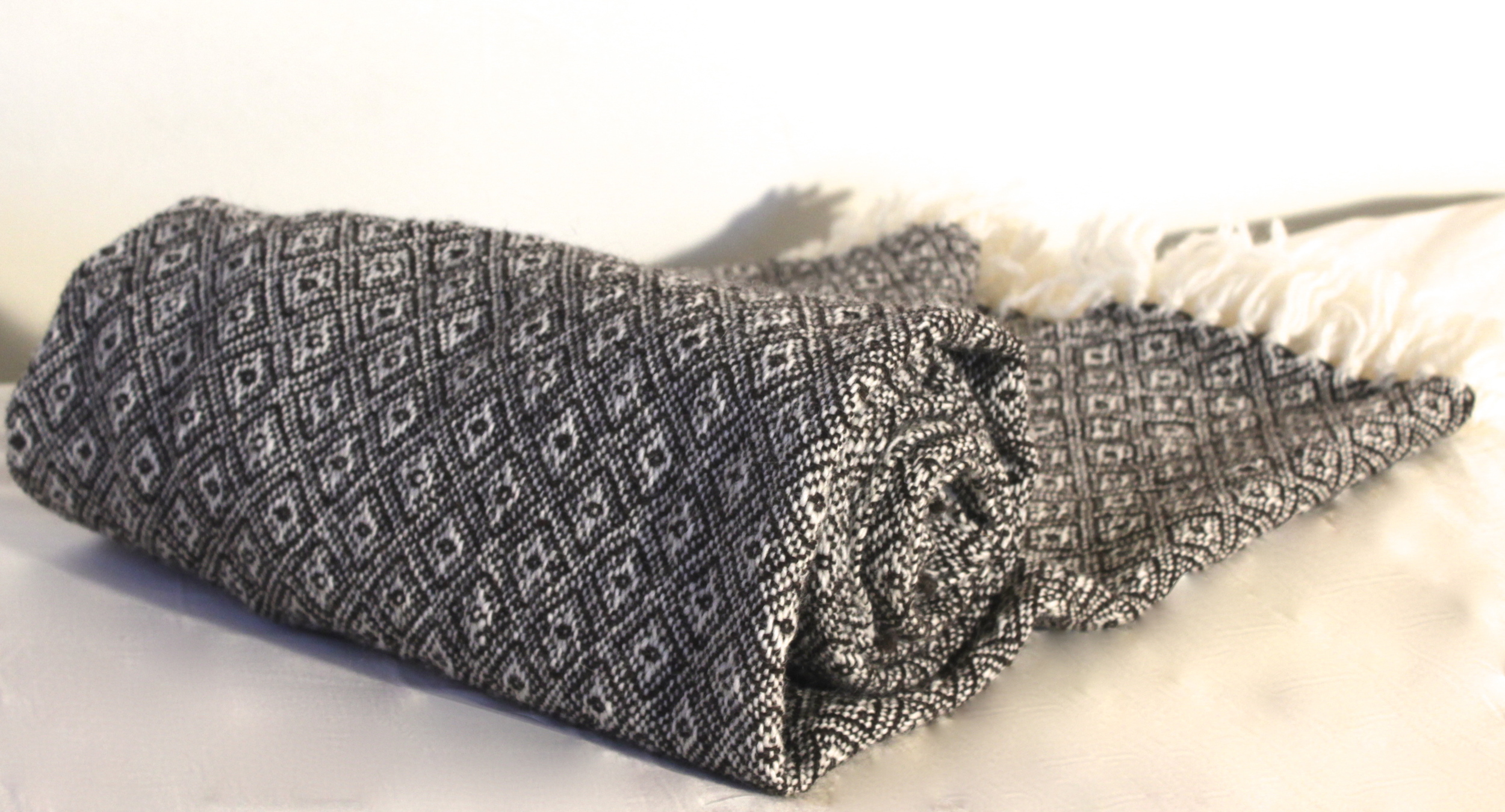 Our flock of 12 ewes and their many lambs grow soft, radiant fleeces. Ewes are shorn twice a year, then washed and spun into yarn at Green Mountain Spinnery, a worker-owned cooperative fiber mill in Putney, Vermont. The Spinnery processes for farmers from around the country and works towards three goals: to create yarns of the highest quality, to help sustain regional sheep farming, and to develop environmentally sound ways to process natural fibers. Our yarn then travels to a weaver in rural Massachusetts where old industrial looms live their second lives weaving cotton and wool blankets.
After our fall lamb harvest, we salt the pelts to cure, then process them at Bucks County Fur Products. Each lambskin pelts is unique, and all are exceptionally warm and cozy.
Throws and pelts will be for sale by appointment in December, 2015. For information on reserving a throw or a pelt, please contact us!